8.31.2009
Daft Punk
Iya Parungao's Camera Pictures
OH YEESSS! I am a happy happy kid. I am a happy happy
tired
kid.
At least I'm happy. HAHAHA.
I am writing my yearbook write-up -a work of literature I have been awaiting to make- and I am inspired enough that it permeates through every pore in my body. HAHAHA. (That's just me exaggerating).
It's limiting the creative fluid that's freely flowing within me though -only 75-100 words at most, are you kidding me?
But I shall take this as a challenge!
I am quite positive I will make it.
Ha!
Anyway,
wanna know how my 3-day weekend was spent
?
Saturday
I pretty much bummed around inside our house. HAHAHA. I did not feel like I was productive enough though I did accomplish making the Letter for Approval for the yearbook's theme and content, Letter for Soliciation (of letters) template, and about one-third of the Legacy Logistics Committee Visual Plan. HAHAHA.
Enjoy much?
Yes.
Sunday
My family and I went to visit our grandmother's home since it was her birthday the day before. We ate and had a loadful of melon ice cream and banana fruit!
Yum
. We celebrated mass afterwards at Christ the King church. I proceeded to my busmate-slash-neighbor's 16th birthday celebration (it's her day on September 1st).
Gazillion of foods filled my stomach that day -and night.
Hurrah!
We sang in the karaoke and it-was-so-much-fun.
Go sing your heart out!
Monday
National Heroes' Day! It's a holiday but the soccer varsity of our school had a game so...I went along to show support (thinking that many shared the same thought as I. ...turns out I'm wrong :|). It's my last school year and I ought to watch at least one varsity game don't I? It will be quite regretful not to be able to do such a thing before I graduate, isn't it? I enjoyed myself throughout the day. It was quite full of adventure and pure fun! Especially the trip home.
Hurrah!
HAHAHA.
IWISHTHEREWILLBEANEXTTIME.
The Friday before the 3-day weekend, we had our
"Linggo
(or is it
buwan
?)
ng Wika"
Culminating Activity. No classes. What fun! HAHAHA. Just kidding.
Pictures next time!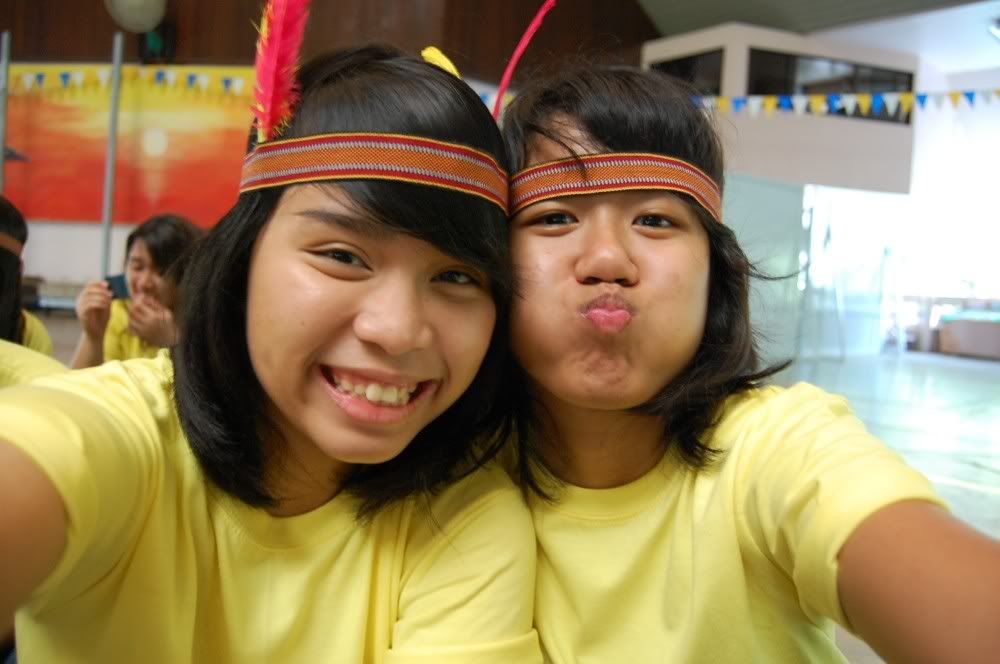 Iya Parungao's Camera Pictures
DREAM PARTY:
In a humongous bus packed with people dancing and heart-pounding music from the stereo!
...and oh, of course, who could forget the food and drinks? HA!
"My world is tilting, someone spin me back around!"